Someone once said that if you work hard, you SHOULD play hard too. I agree. Well, this week we worked VERY hard. So today we played! Here's what we did: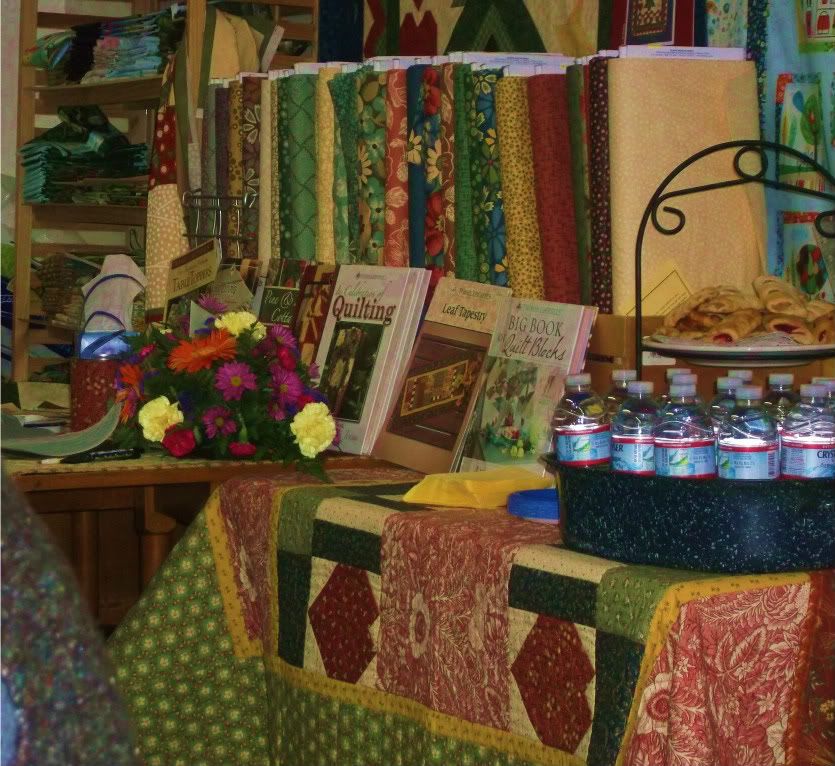 I attended my first monthly meeting for Thimbleberries Quilt Club 2012 and oh my was it
FUN!
If you like quilts please check out my post about it
HERE!
We got the fun pattern book below titled
Pattern Party
for our club projects and the first quarter fabric kit.
Yahoo!
Debbie, my local quilt shop owner always spoils us with yummy treats and special sales for club members only, during the meeting. Today, I got a few really cute gifts. I just love saving money on quilt goodies!
Later on, t
he Hubby finished that wooden rocking horse he's been making for my niece Amelie's birthday this month.
She'll be two in a few weeks...
Jerry made one for our son Jon when he was little. He loved it. He rode it so much he nearly wore out the seat. We still have it and someday Grandpa will give it a tune up for the grand kids.
My husband Jerry loves to make things from wood. His favorite woodworking hobby is carving. So, for Christmas I got him this book for carving Bellamy Eagles
I think they're so pretty. I love old Americana and Civil War memorabilia. Anyway, my hubby knows how much I love this kind of decor.
Today, he walked into my kitchen with this awesome new addition...
I was speechless. Well almost. You know me better than that. What an amazing eagle. Jerry is so talented. he always amazes me.
To thank him I prepared us a nice lunch and then I blended together some strawberries, cranberries, blueberries, raspberries, and grapes...
added a bit of lemon juice and brown sugar
some vanilla bean ice cream and milk... and we gulped down berry milkshakes til we hurt!
As I type, I am dehydrating some organic blueberries with that $4 dehydrator we got last weekend at a yard sale. I managed to make a bit more progress on that pile of church lady aprons I am making. All of the hard work is done for this week. Tomorrow, I am going to direct sow some cold season crop seeds in the veggie garden, put on some comfy pjs, and nestle in for some football playoffs...